Creative communication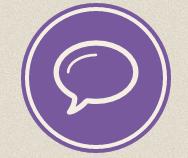 I can connect you with your clients, customers or community by helping you find YOUR way with words – and your colour too.
My copywriting ranges across platforms, people and penned styles: from marketing material, branding strategies, websites, blogs and press releases to career guides, strategic plans, government case studies and science communication.
Looking for some help with your corporate communications? I can help you pinpoint your key messages and write clear, clean and concise newsletters, strategic plans or capability statements.
Need a small business brochure, an engaging website, or copywriting that calls to your community? The personal and creative touch is my strength, creating content that will connect you with your clients, market or people.
You can check out some of my previous work here or get it straight from the horse's mouth here.