Stories that I've told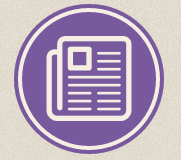 I have 15 years of journalism experience in Australian and international newspapers, guides and websites, including The Sydney Morning Herald, The Age, Irish Independent, The Conversation and more. My published work encompasses features, news articles, profiles, reviews and opinion pieces, with subject areas including health and science, medicine, arts and entertainment, social justice, food and lifestyle.
Thorough research, accuracy, balance and in-depth discourse are the hallmarks of my writing and my commitment to high-quality journalism.
Browse my portfolio and see for yourself.