Community engagement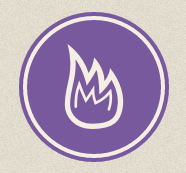 Pack an engagement punch with strategy that has a little purple sparkle too.
I'm a lateral thinker, creative dreamer and wordsmith warrior who has developed key messages and delivered them across multiple platforms to engage and build communities. Education, dialogue and transparency have played key roles in my strategic communications approach, and collaboration has been central to my work.
This work has involved the management of publications, design collateral, social media campaigns, blogs, websites, media and personnel. It has also involved building a communications department from the ground up for a fast-growing Australian event; managing the complex needs of a volunteer-run, collaborative organisation; and balancing the competing requirements of deadlines, volunteer staff, organisational outcomes and community needs.
But the real art and heart of my skillz are passion, persistence and a touch of pizzaz.